Posted on | by friism | 3 Comments on Podnanza: Podcast Feeds for Danish Radio (DR) Bonanza Archive
This post is likely only interesting if you're a Danish-speaker.
Podnanza is a screen-scraper and feed-generator that turns radio series from the Danish Radio Bonanza archive into podcast feeds for easy listening in your favorite Podcast app. I built Podnanza mostly for my own enjoyment because I wanted to listen to children's radio-dramas edited and narrated by Carsten Overskov.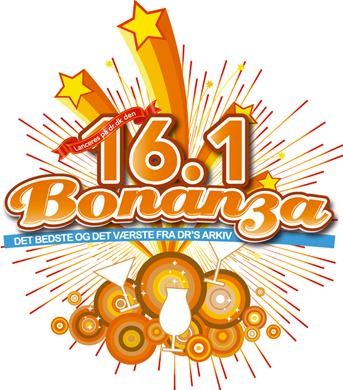 Here are some example feeds with links to the series' pages on Bonanza:
By popular demand:
I've submitted one of the feeds to iTunes to see if Apple will list them (they might not). UPDATE: Apple published the podcasts and I've updated the links.
If the links are not working for some reason, here's how to manually add the raw RSS feeds in the iOS Podcasts app:
All of Overskov's shows were aired as part of DR's "Children's Radio" segments but as far as I remember, at least the Ivanhoe edit/re-telling was very graphic and raunchy (much more so than the "adult" original). I didn't actually listen to the shows as a kid, but heard what must have been a re-airing of Ivanhoe in 1-hour segments on my first minimum-wage job out of high school, assembling door knobs. The shows were reportedly also very popular with long-haul truck drivers.
It's funny to me that the progressive/left-leaning folks at DR (Carsten Overskov got into trouble for hollering "Advance, comrades—the microphone is with you!" while covering an anti Vietnam War demonstration in front of the American Embassy in Copenhagen in the '60s) spent all this time retelling and recording Victorian era English novels, but who am I to complain? They're the same novels my dad read aloud to me when I was a kid—King Solomon's Mines is the first novel that I remember hearing.
Podnanza dynamically scrapes the Bonanza site to generate the Podcast feed, which is then cached for performance. If you find radio shows on Bonanza that you'd like to consume as a Podcast, simply find the identifier that DR uses for that particular series and stick it at the end of the Podnanza URL. For example, https://www.dr.dk/bonanza/serie/276/ivanhoe/ is the URL for Ivanhoe, so you want http://p.friism.com/p/276 for the Podnanza URL that you add to your podcast app.
Podnanza does support HTTPS but iTunes' very dated list of trusted CA's doesn't include AWS (where Podnanza runs) so I'm just using HTTP urls for now. The code powering Podnanza is on GitHub in case you find bugs or want to help out.
Overskov died a couple of years ago but his work lives on in Danish Radio's awesome online Bonanza archive. I hope Podnanza will help make consuming these shows easier, and that you'll enjoy listening to them as much as I know I will.